REPRINT from Star Democrat                         By SARAH DRURY sdrury@chespub.com
EASTON — PinOak Partners LLC, a new investment group on the Eastern Shore, held its first investment dinner Wednesday, June 29, for innovative startup businesses to present to a room of 20 potential investors.
PinOak was established to invest in entrepreneurial companies on Maryland's Eastern Shore and throughout the mid-Atlantic. The objective of the group is to locate, fund and help in the success of these businesses.
"Tonight's dinner has been a long time coming," said Mike Thielke, executive director of the Eastern Shore Entrepreneurship Center. "There have been a number of attempts in the past in recognition of the fact that we know that most of us on the Eastern Shore realize that there are people with a lot of capacity that live here, so there is no reason we shouldn't have more investment activity going on."
Four startup businesses — Kitchology, Manta Biofuel, Nuvu and Operational Precision Systems — were present at the dinner to pitch their ideas.
The businesses were asked to give 10-minute presentations to the potential investors and then open the floor to a five-minute question-and-answer session.
"Over the last few years, we've seen a big change in the fact that there are a lot of new, exciting startups that are beginning to develop here on the Eastern Shore," Thielke said.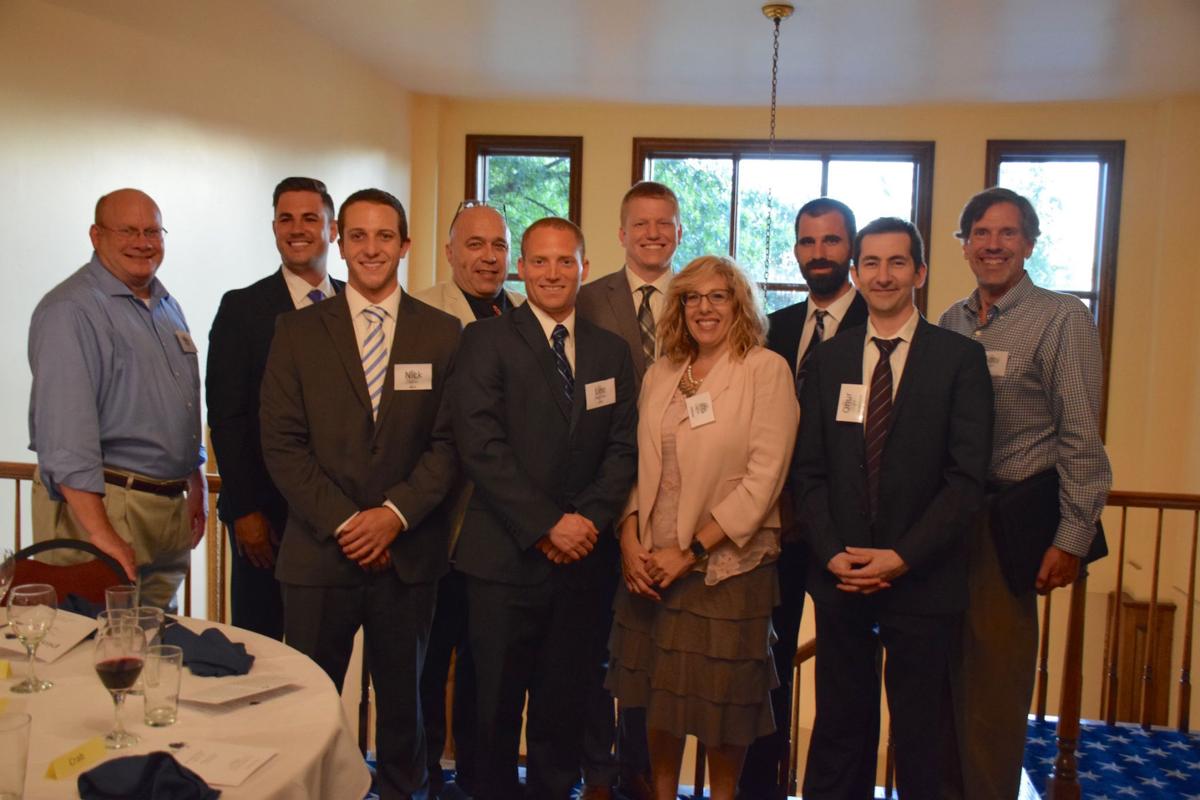 The first business was Kitchology, run by Iris Sherman and Alain Briancon. Kitchology is a data company that recommends ingredient substitutions during meal planning and shopping, then analyzes consumers' decisions and feedback.
It was designed from the ground up for the 160 million Americans dealing with special diets and the suppliers who sell them groceries each year. Its phone app is free for consumers. Kitchology recently won Incubator Company of the Year for Maryland.
"We started this business in 2013. Iris and I are serial entrepreneurs," said Briancon. "We help people make better decisions, for people that are consumers. If they decide better, they eat better, and if brands decide better, they sell better."
Manta Biofuel has developed a process to manufacture renewable and carbon-neutral crude oil, which can compete with traditional fossil crude on price by combining a patented, low-cost, high-throughput algal harvesting system and a mature, low-cost algal growth system.
The third startup to present was Nuvu, a phone app that provides users with the latest information about the bar, club and event scenes in their area. It delivers users and business owners public information in simple pages regarding venues' activity levels, demographics, campaign success and location.
"Nuvu is working to be a social, mobile application that works to help you enhance your user's night out by providing a social platform to connect with other people," said Nick Simpson, co-founder of Nuvu.
The application helps users avoid the guessing game of which bar or club would fit their taste and allows users to chat with each other. It primarily targets the demographic of single people between the ages of 18 and 35.
The final presentation was for OPS, which was founded to provide integrated environmental monitoring solutions for agencies responsible for testing samples against mandated regulatory standards, yet don't often have the resources to maintain compliance with the increasingly complex regulations from the U.S. Environmental Protection Agency and states.
The evening concluded with the startup businesses getting a chance to network and meet with the potential investors.